Rick Larson, DDS
Cosmetic Dentist in Coppell, TX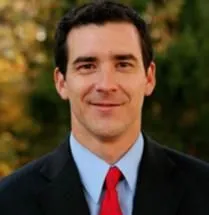 Dr. Rick Larson loves to serve people whether it's in the dental chair or in a small town in South America. His altruistic nature is evidence that he recognizes the value of humanity and the importance of making others comfortable. The main objective in his office is to help his patients feel good, look great and be healthy. Part of this approach involves seeing the patient as a person and not just a mouth.
As a graduate of Baylor College of Dentistry, Dr. Larson has come to love the Dallas area and now considers himself an adopted Texan. Membership in organizations such as the American Dental Association, Texas Dental Association and the Academy of General Dentistry, helps him stay connected to important information regarding regulation in the ever changing dental field. Each year he spends many more hours than what is required for continuing education so that he may serve patients with the "latest and greatest" technology.
A Utah Native, Dr. Larson enjoys a variety of outdoor activities and plays many sports. He's very prideful of his wife of 10 years and their two young daughters. When out of the office he can often times be found at gymnastics, dance or the playground chasing them around.
Dr. Larson spent two years of his life on a humanitarian mission to northern Chile where he became fluent in Spanish. It was there that he learned to give wholeheartedly of himself. He continues to serve less fortunate at local churches and missions in and around Coppell.
"Great dental care is about mutual understanding," says Dr. Larson. "That's why the most important dental instrument we have in our office is our ears!" If you are looking for a comfortable "dental home" with a dentist and team who will seek to understand you, your needs and your wants for the future, Dr. Larson is your answer. So come in or call today. You'll love the personal attention and comfortable care you'll receive.